Posted by Laura McNeely on Sep 25th 2018
Enhance your home's décor with these Autumn decorating tips!
Decorating for Fall doesn't have to be expensive or labor-intensive. Just a few small changes can make a big difference in your décor and make your home more welcoming. Here are a few suggestions:
1) Exchange your pillows in lightweight, summer fabrics for ones in luxurious velvet fabrics in rich seasonal shades. We recommend fabrics in our Bosporus Billiard Collection as seen below.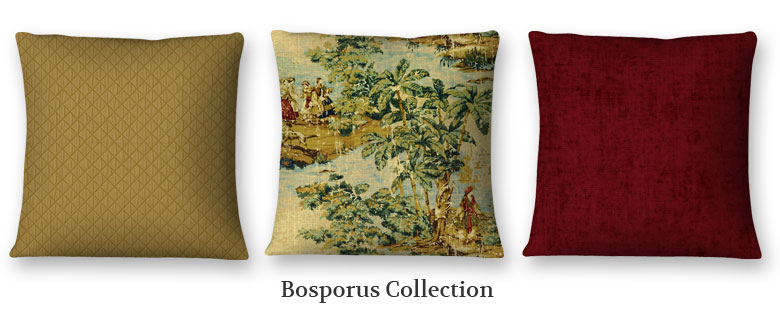 2) Add a few coordinating throws in Fall colors—red, orange, gold or brown—to make your rooms feel cozier.
3) Change your Summer linens for heavier bedding and be sure to add decorative pillows.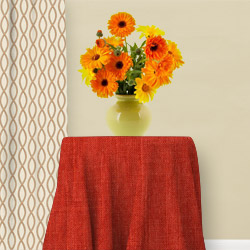 4) Fill vases with Fall flowers and leaves to brighten up your home.
And don't forget to add a round tablecloth or round tablecloth with coordinating square topper to dress up any side tables in bedrooms or living areas! Our tablecloths are available in 72" or 90" but we can make custom sizes too. We think fabrics in our Suri Grove Collection (pictured here) would make a great addition to any décor!
5) Add Fall color to your front porch with bright yellow mums, pumpkins and gourds. (Note: Mums need at least 3 hours/day of direct sunlight.)
Have fun decorating your home for Fall!
Hopefully these quick decorating tips will get you on your way to enhancing your home's décor for the season. Check back with us soon for more to come. . . and be sure to follow us on Instagram and Facebook for more great tips and decorating ideas!