Posted by Laura McNeely on Dec 19th 2018
Interior Decorating Tips for Guest Rooms
Decorating your guest room for the holidays? Want to make your visitors feel right at home—in your home? Use this handy checklist to ensure you have everything so your special guest will be comfortable with no complaints!
Save, print or share the infographic below when you need a reference for a guest room, in-law suite, or anywhere in your home you want to create a welcome environment for guests...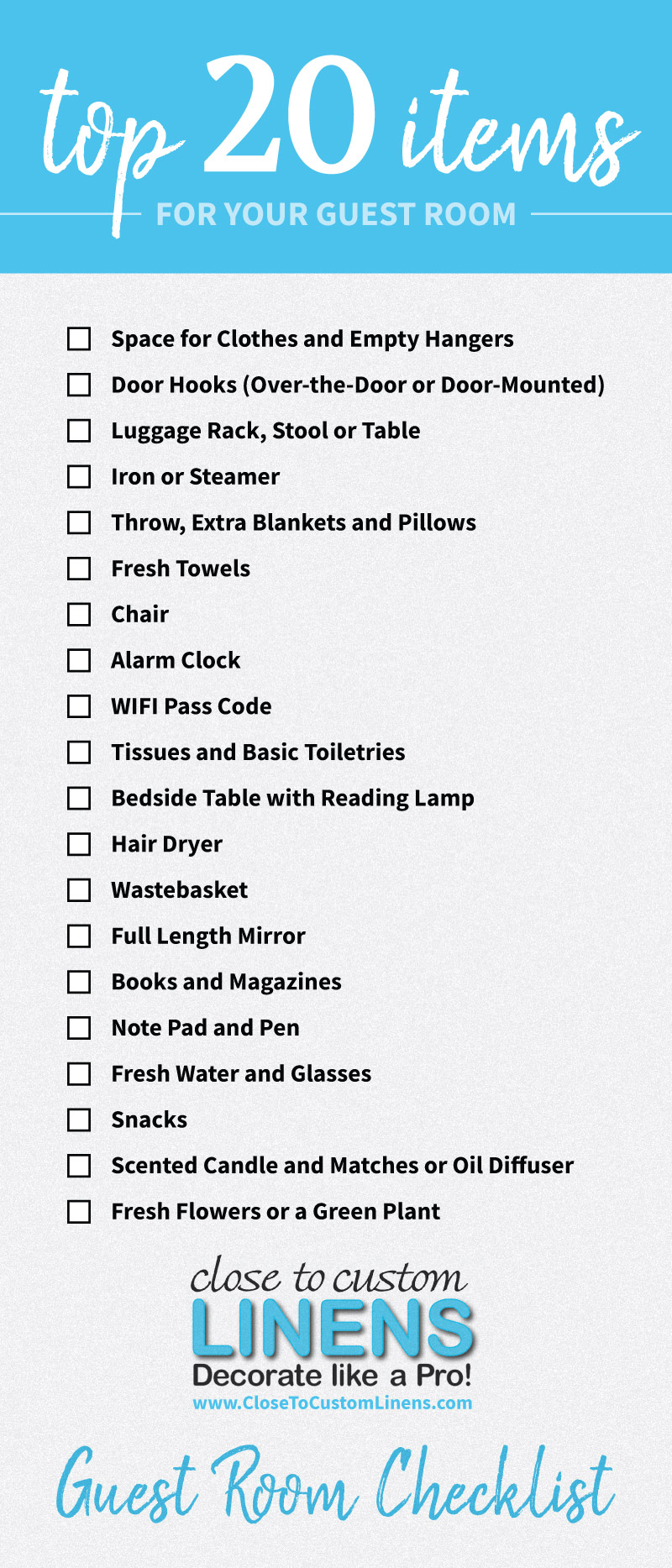 Decorate your guest room like a pro! And be sure to share this infographic using the share buttons below. Happy decorating!