Description
A handsome small-scale geometric print, Echo's design is reminiscent of bow ties. Each squiggle measures approximately 1.125" x 0.5". The fabric is "Danish Linen" in a heavy basketweave with the design printed in white.

Round tablecloth with topper is available in two sizes - 72" in diameter with a 38" square topper or 90" in diameter with a 48" square topper.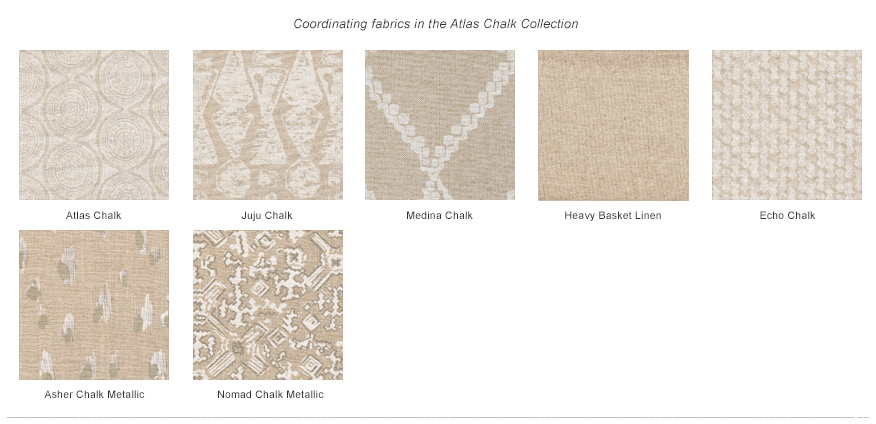 Echo Chalk Fabric:
Vertical Repeat

2.525", Horizontal Repeat 1.92''

87% Cotton, 13% Rayon

(Danish Linen)

Medium Weight

Dry Clean
This item will be custom made for you. Please allow 1-3 weeks for delivery.